POWDERS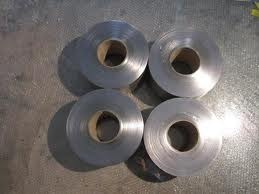 GRAPHITE TAPE

BN & GRAPHITE SUSPENSION used as release agents for easier machine cleaning therefore increasing efficiencies and run time. Standard packaging 20KG increments.

GRAPHITE FLEXIBLE TAPE specially designed for enhanced electrical contact between evaporation boats & clamps. Standard widths approximately 3/4 & 1 inch.

TECHNICAL CERAMICS: Powders and parts include BN & TiB2. Standard minimums 50KG powder / 250 parts with flexibility for trials depending on application and potential.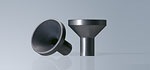 NOZZLES
(Spray, Blast, Casting)

Custom ceramic parts available


Please email typical order size / potential volume to: info@metallizingsystems.com

Link to 3M Technical Ceramics:

http://technical-ceramics.3mdeutschland.de/en/products.html