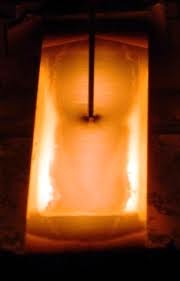 Standard W*L(mm): 30*150, 35*120, 35*130, 40*125

Custom dimensions and resistivity ranges available. Please email specifications, power supply (Volts x Amps), machine type/age, applications, and quantity.

info@metallizingsystems.com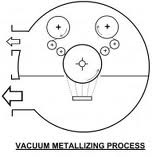 Above: Resistance heated boat approx.1500 C. Puddle control via wire feed and power adjustments.

Diagram of roll to roll vacuum metallizing chamber.

Below: Boats in series with individual wire feeds.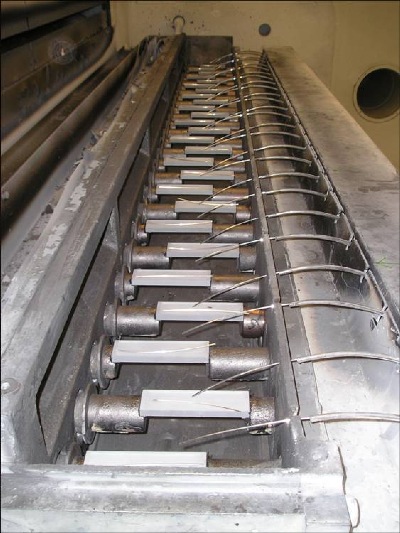 Link below to 3M Technical Ceramics provides additional information including downloads:

http://technical-ceramics.3mdeutschland.de/en/products.html